ABOUT US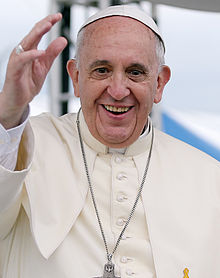 Pope Francis
, born Jorge Mario Bergoglio, 17 December 1936 is pope of the Catholic Church, a title he holds ex officio for being the Bishop of Rome, in which capacity he is also the absolute sovereign of the Vatican City State. Born in Buenos Aires, Argentina, Bergoglio worked briefly as a chemical technician and nightclub bouncer before beginning seminary studies. He was ordained a Catholic priest in 1969 and from 1973 to 1979 was Argentina's Provincial superior of the Society of Jesus. He became the Archbishop of Buenos Aires in 1998 and was created a cardinal in 2001 by Pope John Paul II.

Major Archbishop Mar George Alencherry 
was born at Thuruthy on 19th April 1945, Archeparchy of Changanacherry. He was ordained a priest 19 November 1972. He was Vicar General of the archeparchy from 11 November 1996 until he was appointed first eparch of Thuckalay and was ordained on 2 Feb. 1997. On 24 May 2011 he was elected Major Archbishop. The Holy Father Pope Benedict XVI confirmed the election on 26 May 2011. Major Archbishop Alencherry, is the first head to be elected by the Syro-Malabar Church's synod.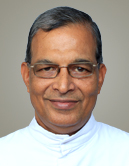 Bishop Mar Sebastian Pozholiparampil
- Bishop Sebastian (Jobby) Pozholiparampil was born on 1st September, 1957, at Pullur in the Diocese of Irinjalakuda. After his school education, he joined the St. Mary's Minor Seminary, Trichur, and had his philosophical and theological formation at St. Thomas Apostolic Seminary, Vadavathoor.He was ordained priest on 22nd December, 1982. He holds a Licentiate in Theology from the Angelicum, Rome.He served the Eparchy as Asst. Parish Priest at Aloor, and Parish Priest at Kaipamangalam, East Chendrappini, Cheelor, Padiyoor, Meladoor, Parappukara Forane, Thottipal and Cathedral Church.He was Rector of the Spirituality Centre, Eparchial Finance Officer, Vice Rector of the Minor Seminary, Director of Santisadanam, Director of Legion of Mary and Secretary of the Presbyteral Council. He was formerly the Coordinator of Chennai Mission.He is at present the Syncellus of the Eparchy of Irinjalakuda and Rector of St. Paul's Minor Seminary and Vocation promoter.He was ordained bishop on 22nd November 2017.
Msgr.Dr.Jose Irimpan
was born on 16th December 1955. He hails from the Native Parish of Poovathussery of the Eparchy of Irinjalakuda. After his ecclesiastical studies at Thrissur and Mangalapuzha, Alwaye he was ordained priest on 22nd December 1980 by his Excellency Mar.Joseph Irimpan. He was appointed as the Syncellus of the eparchy and of the Co-ordinator of Chennai Mission, Ayanavaram.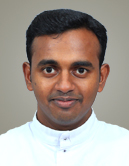 Fr.Subhish Vattaparamban
was born on 14th February 1989. He hails from the Parish of Konnakuzhy of the Eparchy of Irinjalakuda. After his ecclesiastical studies at St. Paul`s Minor Seminary, IJK he was ordained Priest on 31st December 2014 by his Excellency Bishop Mar Pauly Kanookadan. He was appointed as the Parish Priest of St.Thomas Syro Malabar Catholic Parish, St.Thomas Mount w.e.f 2018.